1. Mail!! Grandma Owens sent a Goliath-sized box of goodies for the younguns. She even threw in a package of post-it notes for me so I can make more lists to forget to bring to the library. Merci!
2. The "Indelible" launch is up and running. Here's my cozy contribution: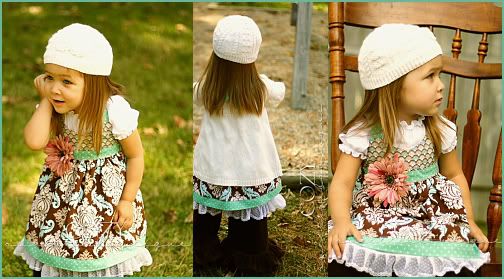 I'm drooling over these listings: Eva's
schoolgirl mini-wardrobe
, Jade's
elegant Demoiselle collection
, and this
funky hostess apron
by OliveJuice&Co.
3. Last, but most definitely not least, is this cyber greeting card I've made for a certain anonymous someone (but trust me, he knows who he is):
Just think, we could open a whole new division of hallmark with these kinds of cards. Look for the "insect" section right between "birthday" and "sympathy."