...emerges
once again
. She looks an awful lot like this.
And when one has this much talent, it's a shame not to be able to wear it once in a while. (Note: purple Sharpie is always an excellent choice.)
So it appears we're still in the baroque period. Note the characteristic exaggerated sense of motion and strong detail, resulting in a tone of exuberance and grandeur.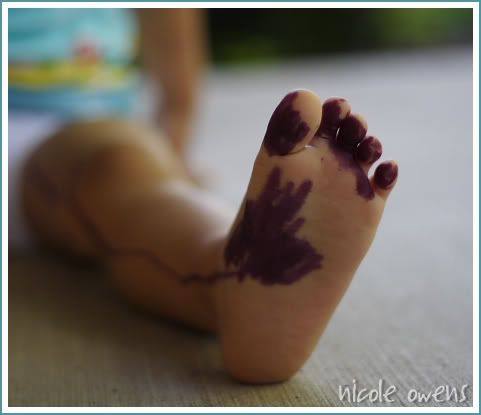 Soon to be followed by the Rococo and Neoclassical movements. Do stay tuned.