I can't believe I'm saying this, but it's about time we had a good snow. Another two or three of these, and I think we'll have sufficiently covered winter and can mosey right on to spring.
Snippets of our weekend:
pizza making
rediscovering the wonder
snowmen and general frozen silliness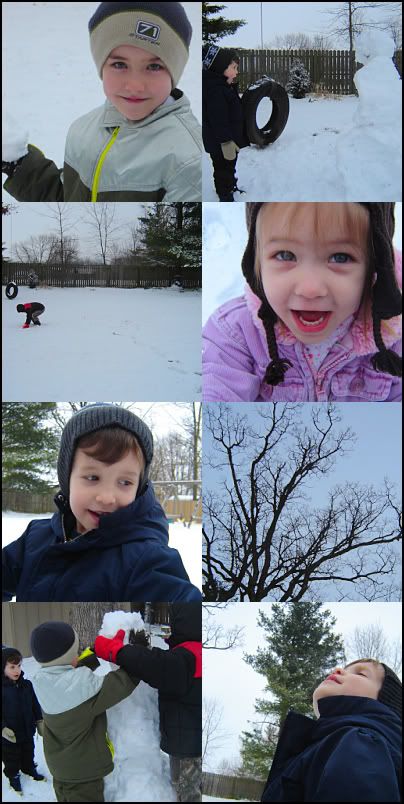 Happy frigid Tuesday to all.